Steel Profiling Services for Bridge Construction and Repairs
Murray Steel Products have extensive experience of manufacturing bespoke steel profiles for use in the bridge construction and refurbishment sector, with the knowledge and capability required to make components to meet your exact specifications.
Our in-house steel profiling team have worked on a wide variety of projects, including road, rail and pedestrian bridges, producing deck plates, Uniflats for plate girders and general components at our ISO 9001 and CE Execution Class 4 accredited facility.
The technically advanced profiling and processing operation is equipped to manufacture the large components used in bridge building and repairs. We can supply profiled steel plate in thicknesses up to 400mm and dimensionally we can cut up to 24 metres in length and 5 metres wide.
Our machinery includes:
5 Esab Suprarex Gas Profiling machines
4 Esab Oxy Plasma Cutting machines
25t crane for servicing the cutting and profiling machines
CNC beveling and chamfering from 6mm to 80mm
CNC controlled Voortman drilling machine for drilled components up to 60mm in thickness
2 metre Radial Arm Drill for drilled components up to 150mm
CNC controlled CMA GRD drilling machine, with the ability to countersink holes and tap up to 100mm in thickness
True Hole Technology for accurate plasma cut bolt holes
In-house CAD team, who transform complex designs into highly-accurate cutting programs that maximise plate yield
This set up means your bridge components can be made to your exact specification and delivered in a form that reduces the cost and time of fabrication.
The Murray team's experience in the bridge sector, together with our access to a wide range of certified materials in structural grades from our Plate division, also means we can work to short lead times and help you to keep your project on schedule.
Previous Bridge Projects
We are trusted suppliers to many of the UK's leading bridge building specialists, helping them to meet completion deadlines and manage costs, while also maintaining the highest levels of quality.
Our team have manufactured bespoke steel profiles for bridge projects that range from major new roads to railway repairs and from leisure complexes to waterway crossings for pedestrians and cyclists.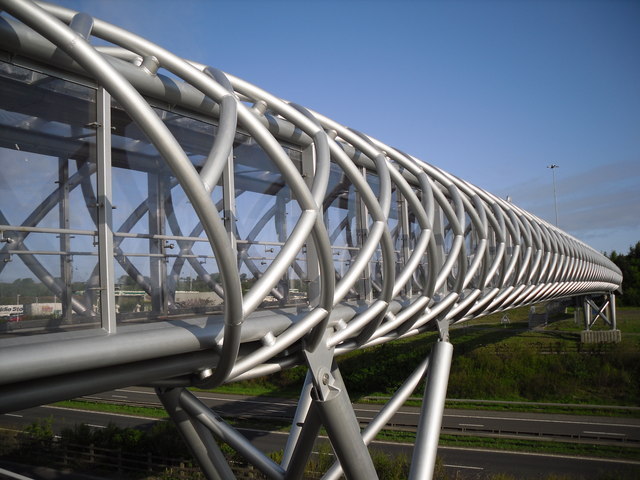 Projects we have previously supplied profiles for include:
Mersey Gateway Bridge, Halton
Paddington Station Footbridges, London
Bedford Bypass, Bedford
East Midlands Gateway - Bridge 1, Kegworth
Kirkham Tip Footbridge, Lancashire
Kenilworth Road Footbridge, Warwickshire
M8 Footbridge, Harthill
Temple Quay Footbridge, Bristol
Contact us via the Murray Steel Products website or call us on 0114 250 3602 to request a quote or to discover in detail how we could help you to successfully deliver your bridge construction or repair project.